An experience beyond the ordinary!
Eric Moss creates an experience that is a uniquely entertaining, memorable and powerful way to inspire audiences in the corporate, association and education arenas. 
How?  Picture having an inspirational speaker at your event that bends steel, breaks chains, drives nails through wooden boards by hand and more.  No tricks, no gimmicks. What are normally abstract speaking points of achievement becomes something they can see happen in real time right in front of them and something they can feel in their hands.  Your audience will have a uniquely inspiring experience they will remember and talk about for years to come.
And Eric knows how important your event is so he will work with you 1 on 1 to get it right. So if you are looking for something more than talk, something that will get them to re-imagine what's possible, then look no further, you've discovered the Strongman Experience.
"The integration of your presentation into our leadership development program was a perfect fit and an impressively impactful way for us to end 2017 in a positive and memorable way."
Jeff Hover, President and CEO Pisa BioPharm
"Wow! Eric and I have done several motivational presentations together. His strength feats are amazing; he's a rock star! I can't recommend him highly enough. His presentation gets people to believe that anything is possible."
Dr. Robert Gilbert
The Strongman Experience is perfect for…
Rebar to Ribbons
All reinforcing bars from the finale feats are donated to cancer patients and survivors.
If you know someone fighting the good fight, please contact Eric and he will dedicate a ribbon to them.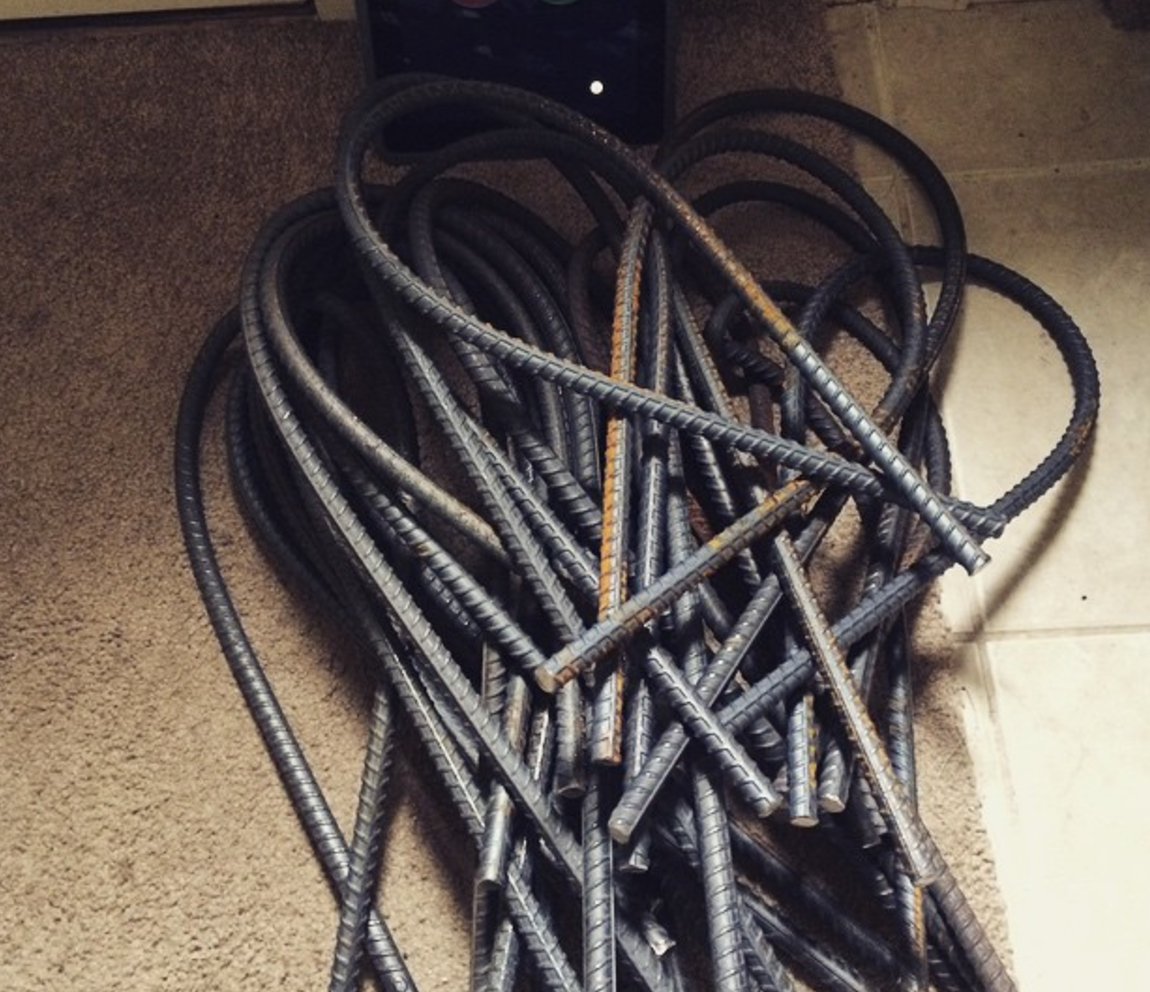 A Few of the Feats of Strength